Legislation to replace and repeal Obamacare passed by House Republicans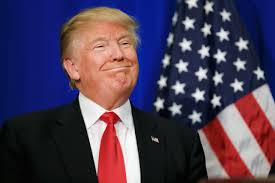 Legislation to replace and repeal Obamacare passed by House Republicans
President Trump achieved a major victory today, the House has voted to dismantle the support of the Affordable Care Act and make extensive changes to the nation's health care system known as Obamacare. The final vote was was 217-213, with 20 Republicans and all Democrats opposing the bill. The bill now heads to the Senate where it faces challenges because of the same differences between conservative and moderate Republicans that almost destroyed it in the House. President Trump, however, is confident the bill will pass in the Senate.
Legislation to replace and repeal Obamacare passed by House Republicans
What's in the bill?
Officially known as the Affordable Care Act. Instead of the Obamacare subsidies that are tied to income and premiums, the GOP plan would provide Americans with refundable tax credits based mainly on age to purchase health insurance.
The legislation would also allow insurers to charge higher premiums to those in their 50s and early 60s, compared to younger consumers. It would also significantly curtail federal support for Medicaid and allow states to require able-bodied adults to work. After 2020, states that expanded Medicaid would no longer receive enhanced federal funding to cover low-income adults, and those that hadn't expanded would be immediately barred from doing so.
President Trump says the revised House GOP health care bill would protect people with pre-existing conditions, but a multitude of experts and advocates beg to differ.
The latest change to the bill, called the MacArthur amendment after its author, Republican House member Tom MacArthur, would allow states to opt out of several key Obamacare insurance regulations. Two of these are critical for protecting those with health care issues obtain policies that are affordable and cover their treatments.